When Sussex Learning Trust needed to modernise its learning facilities across the three schools they manage and develop, they drafted the expertise of AV and technology specialists, Krome Technologies, which presented Optoma as the best solution for their visual displays.
Krome Technologies recommended Optoma Interactive Displays & Visualisers as the most appropriate solution based on the functionality the schools required and aided the successful management and development across their academy institutes.
The Optoma 5 Series Interactive Visual Displays proved a fantastic tool for students. They enabled the ability to share examples of their work with the rest of the class, or model answers to exam questions. QR Code functionality made it possible for students to cast the display to their smart devices.
In partnership with Optoma, Krome has helped improve the learning experience for students via an array of new visual displays, each bringing to life an enhanced interaction for the students across the academy classrooms. We've seen an increase in engaged visual learning supported by a more reliable, productive platform that is easy to use.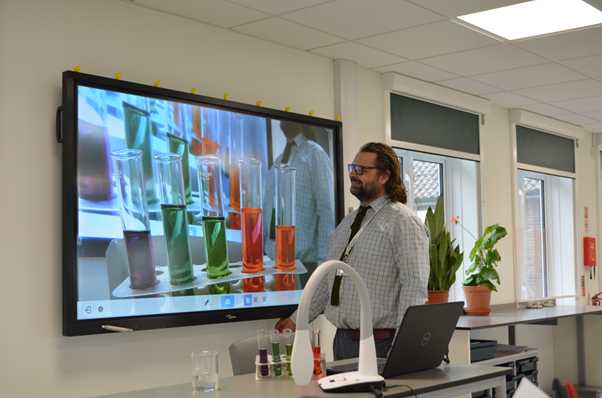 "There is now an understanding of how technology can improve the classroom and everyone is enjoying the technology." Digital Services Technical Manager.